#79. By Brakhage: An Anthology, Volume One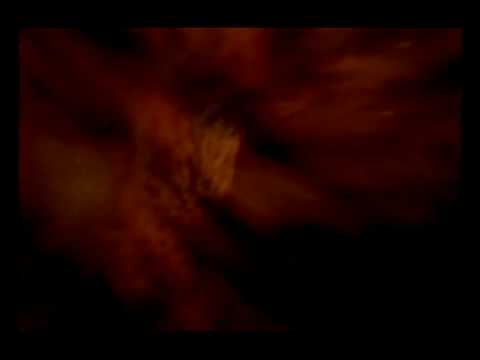 Never have I been so thankful not to have a formal film studies education. To be spared the risk of a professor putting on the Criterion Collection piece,
By Brakhage: An Anthology, Volume One
and thereafter, in some capacity, asking the mind-numbing question, "Now what do you think the artist was trying to tell us?" -- to eschew, that is, a discourse of meaning for one of raw experience -- in this case makes me feel especially fortunate.
My own background in poetry, personal more than formal academic, helps. This film
is
poetry, of a school that in words manifests as the post-avant world of giants like John Ashbery and Ron Silliman. I draw this parallel because the instinct is to reach for words that describe directly what Stan Brakhage, epitome and acclaimed genius of the then-emerging avant garde film community, is doing throughout the carefully sequenced programs in this anthology. But I have seen other reviews fall into this trap, creating trajectories of meaning and causality, and I have seen the damage that sort of absolutism does to its subject matter. "Brakhage introduces X images and devices in Y film to comment on Z," the worst seem to go. No, no, and
no
.
So let me draw instead upon the literary tradition of indirect description. I wonder to myself, in watching
By Brakhage
, how can the avant garde be so accessible? To watch
By Brakhage
at home, alone in the dark, is often to long for the shared viewing space of an old-school projection room, the clamour of the film reels whirring in their mounts, the trembling racket of the motor, the scuffing of shoes, the sniffling and occasional coughs from fellow attendees. This isn't to say Brakhage's silent works cry out for sound: rather, they elegantly
anticipate
it. That is to say, they leave room for viewers to become more perfectly aware of their own presence, their very existence, in the course of the viewing experience. Between Brakhage's use of colour, negative space, shape, shadow, and movement, one would expect the absence of narrative arc (refreshingly toyed with at times in the form of disordered and repeated title frames like "Part One," "The End," "Part Two," "Part Three," "Part Three") to madden and incense the average film-goer. And yet, here, under Brakhage's artful direction, I don't suspect it would. This anthology, to my great surprise, is an eminently accessible window into the avant garde.
So again I ask myself
how
, while watching repeated images of a man struggling to climb a mountain, autopsy footage, the intimate details of the director's first child's birth, and above all the bursts of estranged colour, shape, and minute, proximate detail that populate Brakhage's films. "
How
can avant garde be so accessible?"
In answer, I switch media. I recall reading a news story last year about how decidedly ancient the story of Little Red Riding Hood truly is. After studying 35 versions from around the world, cultural anthropologist Dr. Jamie Tehrani found he could trace the story back 2,600 years, with around 70 possible variables in plot and character throughout the ages. This was a far cry from the pre-existing origin story, which held instead that the tale had emerged in France just a little before the 17th Century.
What struck me about this news story was the meaning then offered up by a professor Jack Zipes, an expert on fairy tales and their origins, who suggests that folk tales may have helped people pass on tips for survival to new generations. That there are so many variants of the same, core story here suggests that Little Red Riding Hood thus prevailed because its message and themes were universal.
So too, I would have to argue, is Brakhage. There is simply no way to sustain the kind of cinematic devices he does, for as long as he does, in the varied and yet often repetitive ways that he does, if his work had not, at its essence, struck upon such vibrantly universal human threads. Yes, there is a strangeness to the light his films cast upon the world. But that strangeness arises from the fact that, in watching his films, we realize we've carried that strangeness with us all along.